Description
Midi is available at $27.95 and Ultra is for $29.95
Special Editions
One of the world's greatest painters, Rembrandt van Rijn was an equally accomplished etcher, as shown in this landscape-inspired piece titled The Windmill (1641). Originally released as an Embellished Manuscript, we have brought back this journal design to honour Rembrandt on the 350th anniversary of his death.
Details visit here.
More of our Paperblank  collections visit here.
About This Design
Original Art: Rembrandt's The Windmill etching
Era: 

completed in 1641

Region: 

Amsterdam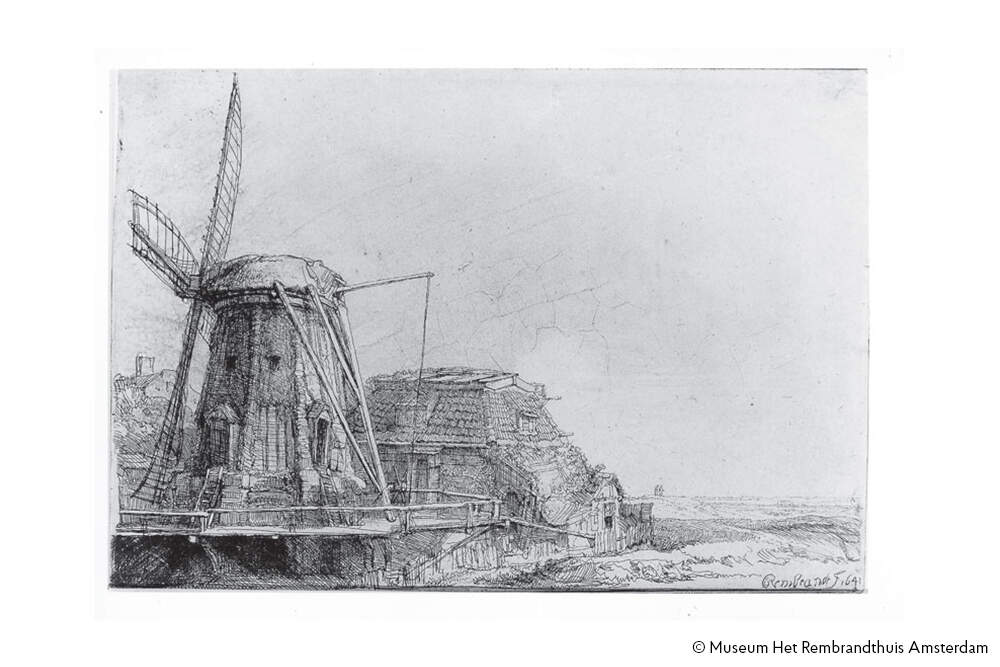 Undoubtedly one of the world's greatest painters, Dutch artist Rembrandt van Rijn (1606–1669) was an equally accomplished etcher. In fact, he was a pioneer who became a master of the medium.
Rembrandt transformed etching as an art form through technical innovations and the development of his artistic skills. Extraordinary nuances of shade and detail, as well as human emotion, sprang from his unique lightness of touch. He would etch – or scratch – through a layer of resin onto copper plates, which were then immersed in an acid bath. The etched lines would become grooves which held ink to be printed onto paper in a mirror image.
Rembrandt's native Dutch landscape often provided the inspiration for his etchings and The Windmill, completed in 1641 and reproduced here, is no exception. An etching with touches of drypoint, this work showcases how he used brushed acid to create specific striations, in this case to suggest diagonal wisps of clouds in the sky.
In The Windmill, Rembrandt portrays the "Little Stink Mill" that stood on the De Passeerde bulwark running along Amsterdam's west side. It was so called due to the rather unpleasant aromas emanating from tanned leather being treated with cod liver oil by the Leathermakers Guild who ran the mill. Despite its unique name, not to mention smell, Rembrandt embraced the mill as a representation of the bridge between the city and countryside. The remarkable level of detail, varying textures and depths of tone in the work reveal the artist's unparalleled draftsmanship skills. In fact, it is so realistic that one can assume Rembrandt began the work on site, before finishing it in his studio.
Today, Rembrandt's The Windmill is a part of the collection at the Museum Het Rembrandthuis (Rembrandt House Museum) in Amsterdam. A gift of Felix M. Warburg and his family in 1941, the painting is not on permanent display, making this Special Edition all the more special. We originally released the design as an Embellished Manuscript in Fall 2006 and are pleased to bring it back as one of our 2019 Special Editions, honouring Rembrandt on the 350th anniversary of his death.