Description
Varanasi Silks and Saris
This pencil case urges you to imagine yourself walking along the winding lanes that are home to the weavers of Varanasi, India. At one time there were as many as 300,000 weavers in the area, but today there are no more than 40,000. We have named it Gulabi after the Urdu word for "pink."
About This Design
Original Art: 

Handwoven and embroidered silk

Era: 

Modern example of an ancient tradition

Region: 

Varanasi, India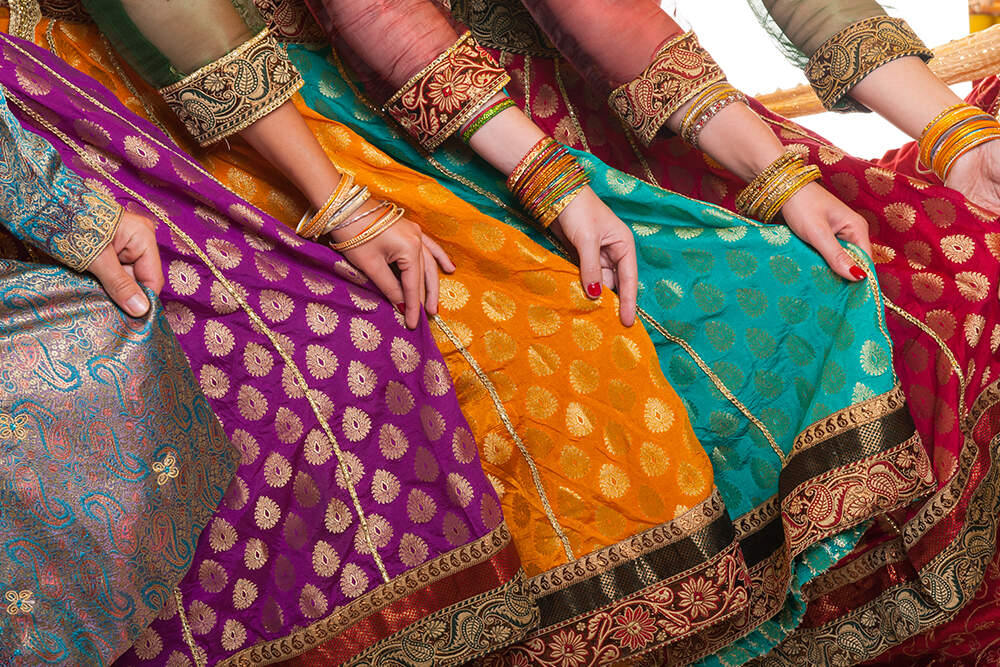 Be inspired by the ancient silk weavers of Varanasi, India, and cultivate your creative side with this beautiful journal honouring those skilled artists. Steeped in tradition, this exquisite design will wrap your own words and creative impulses in the masterful technique of Indian textile creation.
Like many Asian countries, India has weaving techniques and silks unique to its state. The region of Varanasi is known throughout the country for its very fine silk and in ancient times, the embroidery was woven with threads of pure gold. It's no surprise that the beauty of the Banarasi saris makes them a popular choice for weddings and key life events in Indian culture.
Considered the colour of femininity and full of life, pink is associated with romance and happiness. Write your own story in between the folds of this precious Gulabi design – who knows where it will take you!
At one time, as many as 300,000 weavers were in this area of northern India. Today fewer than 40,000 remain, as younger generations opt for nontraditional careers. This awe-inspiring silk-weaving technique is in danger of becoming a dying art, giving us all the more reason to treasure these precious silks.
Together, let's celebrate the sumptuousness of the silken folds only Varanasi can produce.
---
Product Information
FORMAT
Pencil Case
SIZE

Width: 220mm (8¾")

 

Height: 30mm (1¼")

 

Depth: 68mm (2¾")

INTERIOR
N/A
CLOSURE
Wrap
COLOUR
Pink
MORE FEATURES

Interior storage box
Paperblanks bookmark

About These Features
MATERIALS

Threaded stitching and glue, as needed
Decorative printed cover paper